– Welcome to the Journey. Today we're gonna talk about digital marketing for success. – So if you want a successful digital marketing strategy, I'm sure you've heard content is king, right? – Yeah. I mean, it's a phrase that's widely repeated, but it should be because when it comes to the content, that's really what's key in order to succeed in a digital world.
So digital marketing 101, find the content that's right for you. Often a misconception is that, oh, it needs to like always take on one form, but that's not necessarily the case. – Exactly. I actually don't prefer Twitter 'cause it's just not my platform, on the other hand, LinkedIn is the one that I feel fits my personality and just how I interact with people on a regular basis. – Yeah and maybe words are hard for you, You hate words then Twitter, not so much the platform for you when it comes to digital marketing, not to worry, go to Instagram stories, you can get out a ton of great content in a more visual world, and that might be a better form for you.
– All right, Emma. So how do you decide which type of content is best for you? – My audience, right, like what is something that I can do that my audience is going to enjoy to see that being day to day, right. Or what's something that gives me more than just a few ideas? And I've found with Instagram stories what I really leveraged is, I live in San Diego and a lot of people find San Diego to be a very desirable place to live.
And I would agree, one of the best places to live in the US, so I definitely leveraged that for my content, like this is a very San Diegan moment, whether I'm strolling through the farmer's market, I'm using that IG stories or headed to the beach to catch a good surf, or if I'm skateboarding to the grocery, like these are all things that are very San Diego in their essence and my audience will tune in day to day to see that, especially for my childhood friends in Indiana, who experience not sunshine every day and get hit with some hard winters.
– So on my end, I know for me, I enjoy video because I have so much more that I can use to my disposal when communicating. My tone reflection, my eyes looking at you and making sure that you feel like I'm talking to you. And I definitely have a lot of gestures that I use with my hands and my body language. So for me, video is the best way for me to communicate.
I'm not, I don't really care too much about writing, video I've been told by my audience and those that interact with me, they enjoy the energy that I bring across the video. – That's awesome Sam, and one thing for all y'all listening at home, like, do something that you enjoy creating, do something that you're good at, and that will definitely show in your video.
So you're having a good time, I know mine is. – Definitely, and also to find out what you're good at, don't be afraid to just try things out, you don't know unless you try, so just give it a go. – Dive in.
So the next digital marketing strategy, build out your mailing list. I know with email marketing, it's really key that you're collecting emails, so think about how you can do that. I know at GoDaddy for GoDaddy social specifically, what we do is we put out eBooks and even webinar in invites, which is free to download and join the webinar. So it's great content, it's educational content and in exchange for getting the ebook or the webinar registration, we're collecting an email address and building out that list, which is really important that you have a way to connect and contact your potential customers or customers directly, and email's a great way to do that.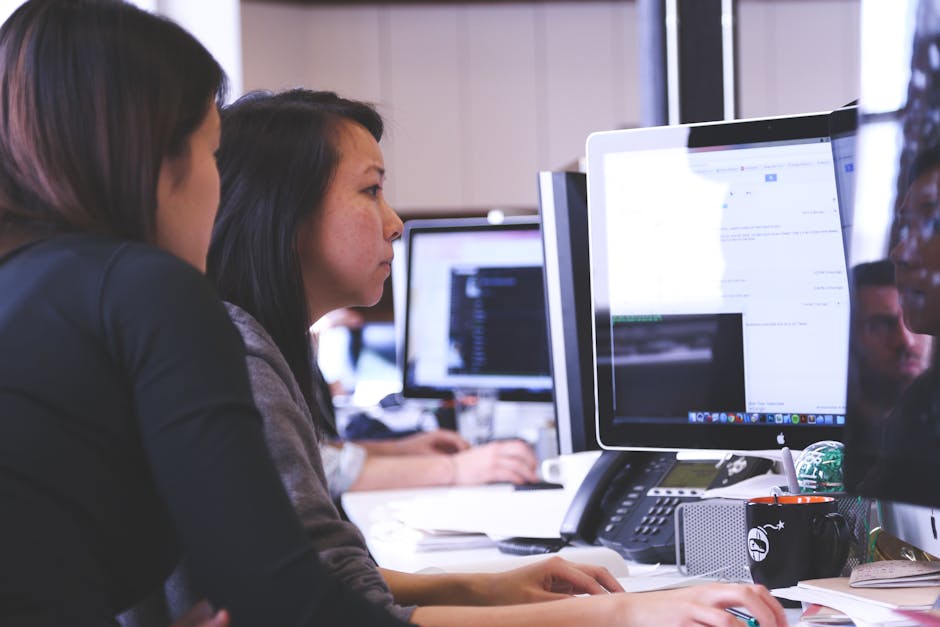 – So if you're already creating content in one medium, you can repurpose it as an email and just as Emma said, collect those email addresses.
So my day to day job at GoDaddy social, I often have to tell my clients that vanity metrics, they don't really matter, the likes and the comments you want those yes, however, it doesn't necessarily always equate to sales. When you have an email marketing plan, sometimes you can actually follow those metrics, click through and figure out what people are doing after they've received your email to see, okay, did that put money in my cash register? So keep that in mind when you're putting all of this digital marketing strategy together.
What's the end goal? You actually wanna bring money back into your business.
– Remember you gotta give your content time to grow. This is not something you can rush. Sure, we all know someone who went viral, I know Nealey with Tiktok, like a million views all of a sudden, I don't know how it happened, but don't, this is a rarity, really you wanna plan maybe six months of steady high quality content that you're putting out there in the world and with that, just know, hey, this is gonna be a time commitment. You don't expect some results overnight, or even within a month, I know we do that a lot at GoDaddy social when we bring people on board like, hey, we're gonna manage your social media for you, which is great 'cause then you don't have to do it, but hey, heads up, like, this is something that takes a few months to get the ball rolling, to see results.
– And I tell my clients all the time, yes, consistency and quality are so much more important than trying to go viral.
I even remember a situation where a customer asked me, "yeah, I wanna have my content go viral," like, wait a second, slow down, it's a lot of different moving factors that go into going viral but then think about what happens after that. You wanna have consistency, you wanna have a good digital footprint so having good quality content, coming out on a consistent basis, having an overall strategy that looks good and professional, that's what you wanna look at because just in case someone doesn't see you when you first post, whenever they do see you, they can then look at your track record and see all of your online portfolio that just speaks to who you are and what you offer.
– Yeah and they're not gonna just look at that most recent posts or just your Instagram. We're seeing it, consumers are bopping around, they're going into your Instagram, they're scrolling deep, they're going over to Twitter, checking out what's happening there. They're going to Facebook also doing a little research.
So they're really looking at, not just that day or that week, they're looking at months of content across multiple platforms. See you wanna make sure you're setting yourself up for success with this consistency and that's again, letting your content grow, give it time. – And on the same note, we talked about quality content. You wanna make sure that you're giving your audience value, you want them to continue to come back.
So if you have a subscriber they're coming to you because you give them something that they can use, actionable advice or services that they actually trust.
So keep that in mind when you're producing your content, what is in it for the audience member? – Totally and just like the examples we were sharing with the ebook from GoDaddy social and the webinar invite, it's very clear that, hey, sure you give us your email address, what are you gonna get? Bullet points, you're gonna learn X, Y, and Z and in the webinar, you're getting a one hour of educational content. So notice, and it's very clear with our messaging and the email, this is not a sales pitch, like you're gonna get actionable items that you can put to use today, right after you download that ebook or join that webinar.
– So keep in mind too, with The Journey, we have so many videos that we actually do on different topics to help everyday entrepreneurs like you, do things that you need in order to make your business grow even more.
– Alright, that's a wrap. You just learned digital marketing tips for success in 2020, comment below, we'd love to know what your favorite one was and like this video. – And make sure you subscribe to our channel and ring the bell so you're notified we have fresh content coming out.